Don't Miss Out on Apple Unbeatable Discounts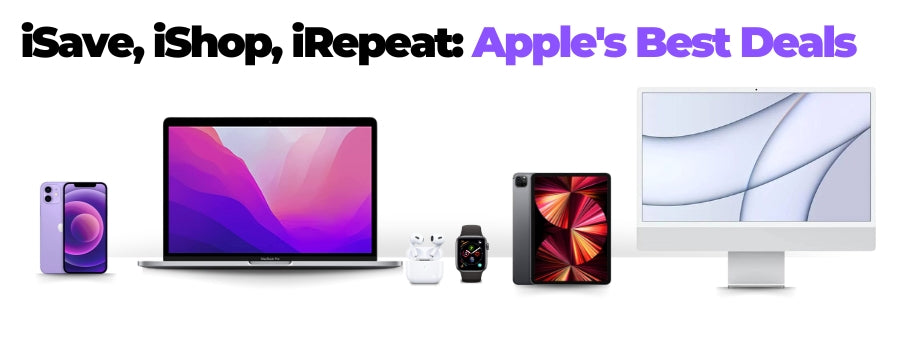 Popular searches
---
Apple Sale
iPad
Apple sale
iPhone
Apple
Airpods
Refurbished
iPods
Apple
iMac
Apple
Mackbooks
Big sale on Refurbished from Apple
Apple sale
It's time to get the great deals from Apple – and save big! We're offering incredible deals on refurbished Apple products, so you can get the technology you need at a fraction of the cost. Shop now and take advantage of our limited-time discounts on everything from iPhones and Airpods to Macbooks. Get the quality and reliability of Apple at an unbeatable price – don't miss out!
Is Apple ever on sale?
Apple products are known for their premium quality and performance, but discounts directly from Apple are quite rare. Even during the annual Black Friday shopping event, Apple tends to opt for offering gift vouchers rather than lowering the prices of its products. However, there are alternative ways to acquire Apple devices at more budget-friendly rates. If you're in the market for refurbished Apple electronics, consider checking out our Student computer store. We offer certified refurbished Apple products that have undergone thorough testing and quality checks, ensuring they meet Apple's standards. This can be a smart choice for individuals looking to save on Apple devices without compromising on quality and reliability.