Laptop Sale Madness: Save Big on Tech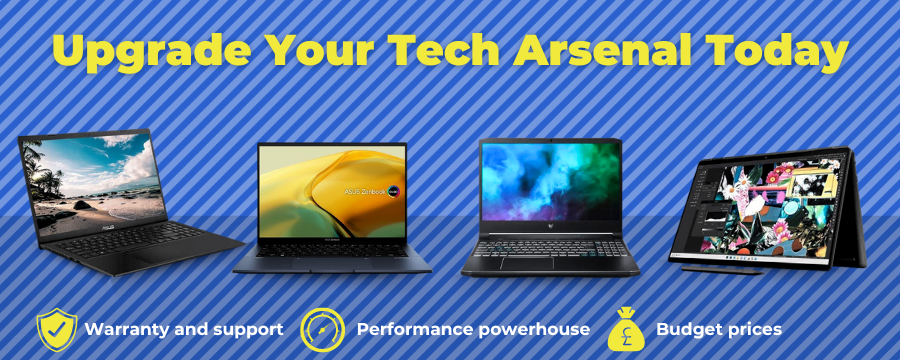 Popular searches
---
Cheap laptops
For sale under 100
Laptops
under £200
Laptops
under £500
Buy laptop
with SSD
Desktop computer
deals
Cheap
gaming laptops
Laptop sale uk clearance
Get ready for a big laptop sale at our student computers store! We have a wide selection of new and refurbished laptops for all of your needs. Whether you are a student in need of a laptop for school or a business professional, we have the perfect laptop for you! We have → student laptops, → business laptops, → chromebooks, and more from all the top brands. Our prices are competitive and you can find the perfect laptop for your budget. Don't miss out on this big laptop sale and get the perfect laptop for your needs today!
Half price laptop sale
Our half price sale includes a range of laptops at unbeatable prices, and thanks to our refurbished process, some of them can be up to half price off. You'll find a wide selection of → refurbished laptop models to choose from, including powerful workhorses and lightweight devices for on-the-go.
Cheap laptops for sale under 200
Our store is offering a range of cheap laptops for sale under 200. Whether you need a basic device for browsing the web, checking emails, or working on documents, we have a selection of laptops that won't break the bank.
Don't let a tight budget hold you back – our cheap laptops for sale under 200 offer an excellent value for money. With a little bit of research, you can find a laptop that meets your needs without overspending. Visit our store today to explore our selection and find the perfect device for you!"