Beauty Nanometer Spray Gun System Compressor Deep moisturizing Oxygen injection Portable
Product SKU : 1005-002
positive ion, nano atomization, high pressure spray
Air brush spray gun
Automization outside the spray nozzle free you from cleaning hussle
---
---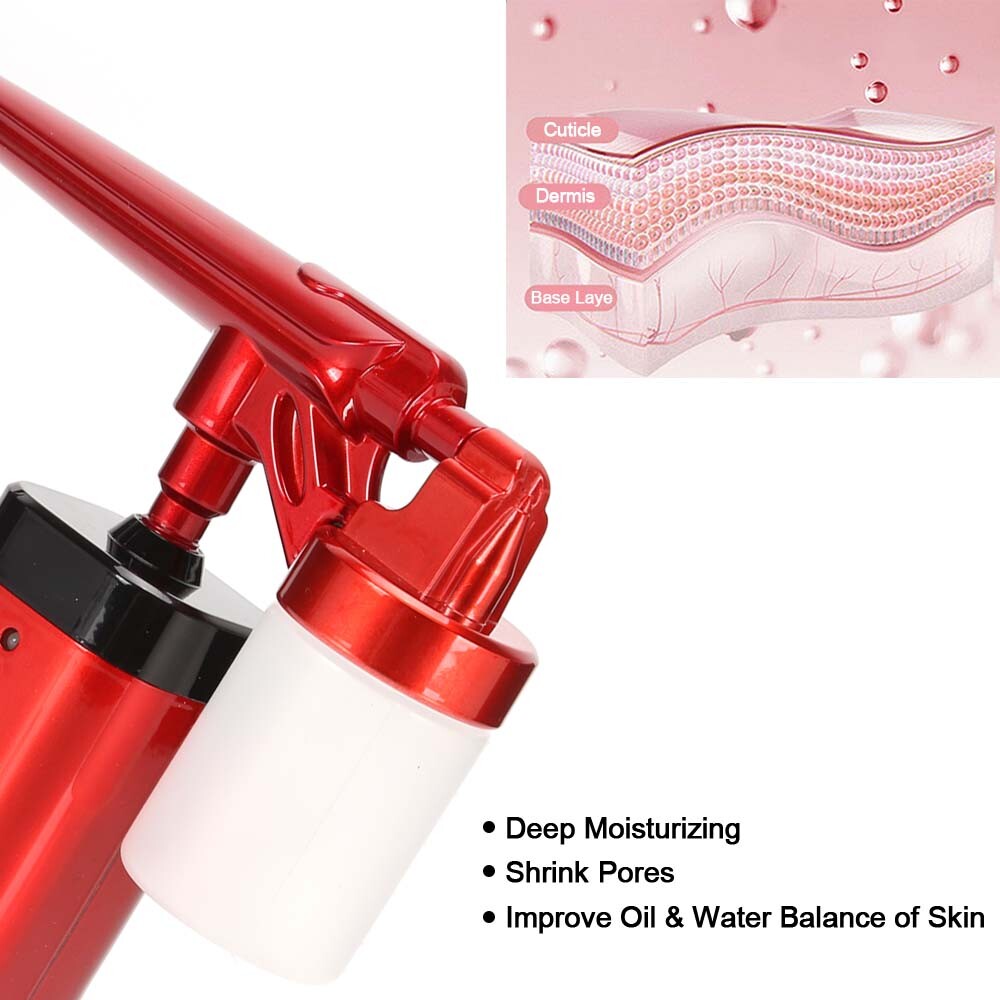 Made of brand new high quality material, sturdy and durable in use.
Compact and practical mini air compressor, light and portable, easy to carry.
KEEP STABLE PRESSURE:Compared with similar airbrush sets on the market,our airbrush kits pressure can keep very stable.
Large capacity rechargeable battery:The airbrush set use high-energy rechargeable battery in our cordless compressor. you can use the airbrush set anytime and anywhere. [Note: It is not recommended to use it during charging, because it will affect the service life]
Multi-Purpose, Widely Use:Save more time than hand drawing.This airbrush kits can be used for art painting, cake decoration, makeup, nail art, handicrafts, model coloring, illustrations, temporary tattoos, hobbies, and so on. It is an exquisite gift for family or friends. The airbrush kit is also equipped with a detailed manual, beginners can easily get started creating.
Material:Eco-friendly ABS
Model:Air brush spray gun
Function: positive ion, nano atomization, high pressure spray
Specification: USB charging
Applications: Skin Care, Commercial Arts
Battery Type: Built-in Rechargeable 3.7V 1000mAh Battery
---
Grading Explained