Lenovo M10 10.1 Inch 32GB HD Tablet - Black
Product SKU : EX014-010F
Refurbished
Internal storage capacity 32GB
Resolution 1280 x 800 pixels.
Fast Delivery
12 Months Warranty
Dual Front Speakers
---
---
Reasons to buy refurbished Lenovo M10:
Buy Lenovo M10 10.1-Inch HD Tablet - Black! 🌟📱 Discover the perfect blend of style and functionality with this sleek and powerful 10.1-inch tablet. With 32GB of storage, you have ample space for your favorite apps, photos, and media. Enjoy vivid visuals on the HD display, bringing your content to life.       
Refurbished

Internal storage capacity 32GB  

Resolution 1280 x 800 pixels.  

Fast Delivery  

12 Months Warranty  

Dual Front Speakers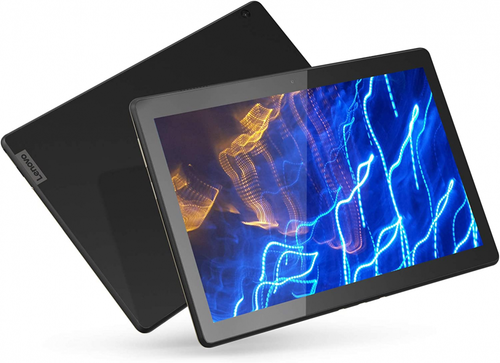 What's Included-
Lenovo M10 10.1in 32GB HD Tablet (Scratched Screen & Back Lid)
Power Cable
12 Months Warranty 
Features-
Refurbished Lenovo tablet UK
Experience the best of Lenovo M10 refurbished tablet, available at Student Computers. Our rigorous refurbishment process ensures that each device meets the highest standards of performance and reliability. With the M10, you can enjoy all the features and functionality you need without breaking the bank. By opting for a renewed tablet, you're not only saving money but also contributing to a more sustainable future by reducing electronic waste. Don't miss this opportunity to own a premium tablet at a fraction of the original cost. Upgrade your digital experience today!
Specifications:
| | |
| --- | --- |
| Brand | Lenovo |
| Grade | Cosmetically Challenged |
| Colour | Black |
| Model | Lenovo M10 |
| Type | Tablet |
| Warranty | 12 Months |
| Operating system | Android |
| Storage capacity | 32 GB |
| Processor seed | 2.4 GHz/5 GHz |
| Processor  | |
| Ram size | |
| Bluetooth | |
| Screen Size | 10.1in |
| Storage type | |
| Graphic Processing type | |
| USB ports | |
| Connectivity | |
| Speakers | |
| Webcam | |
| Features | |
---
FAQ
What is the average life of a Lenovo M10 tablet?
The average life of a tablet can vary depending on several factors, such as usage patterns, maintenance, and quality of components. Generally speaking, a well-maintained tablet can last for at least 3-5 years.
Tablets that are used heavily for tasks like gaming or video streaming may have a shorter lifespan due to the strain placed on the device's hardware. Similarly, exposure to extreme temperatures or humidity can also affect the lifespan of a tablet.
Proper maintenance can help prolong the life of a tablet. This includes regular cleaning, avoiding overcharging, and keeping the device updated with the latest software updates.
Cheap tablets for sale
At Student Computers, we offer a range of cheap tablets for sale in the UK. Our selection includes both new and refurbished models from top brands like Apple, Samsung, and Amazon, at prices that are significantly lower than buying new. Our refurbished tablets have been restored to like-new condition and thoroughly tested to ensure they meet our high standards. This allows us to offer our customers a quality product at a much lower price point, without sacrificing performance or features.
---
Grading Explained