SONY Wireless Bluetooth Noise Cancelling Headphones WH-1000XM4- Black Over-ear
Product SKU : AR019-002
Over-ear headphones
iOS / Android compatible
Noise cancelling
Fast Delivery
High-resolution audio playback
Gesture controls
---
---
Reasons to buy refurbished Sony WH-1000XM4 Headphones :
🎧🔇 Experience audio nirvana with SONY Wireless Bluetooth Noise Cancelling Headphones WH-1000XM4 in Black! 🎧🖤 Immerse yourself in pure sound bliss, free from distractions, courtesy of advanced noise-cancelling technology. 🎶💫 These over-ear headphones offer unparalleled comfort and style, making them the perfect companion for your daily adventures. 🎧🏞️ Elevate your listening experience with SONY WH-1000XM4 - your ultimate escape into the world of music!       
Over-ear headphones

iOS / Android compatible  

Noise cancelling  

Fast Delivery  

High-resolution audio playback  

Gesture controls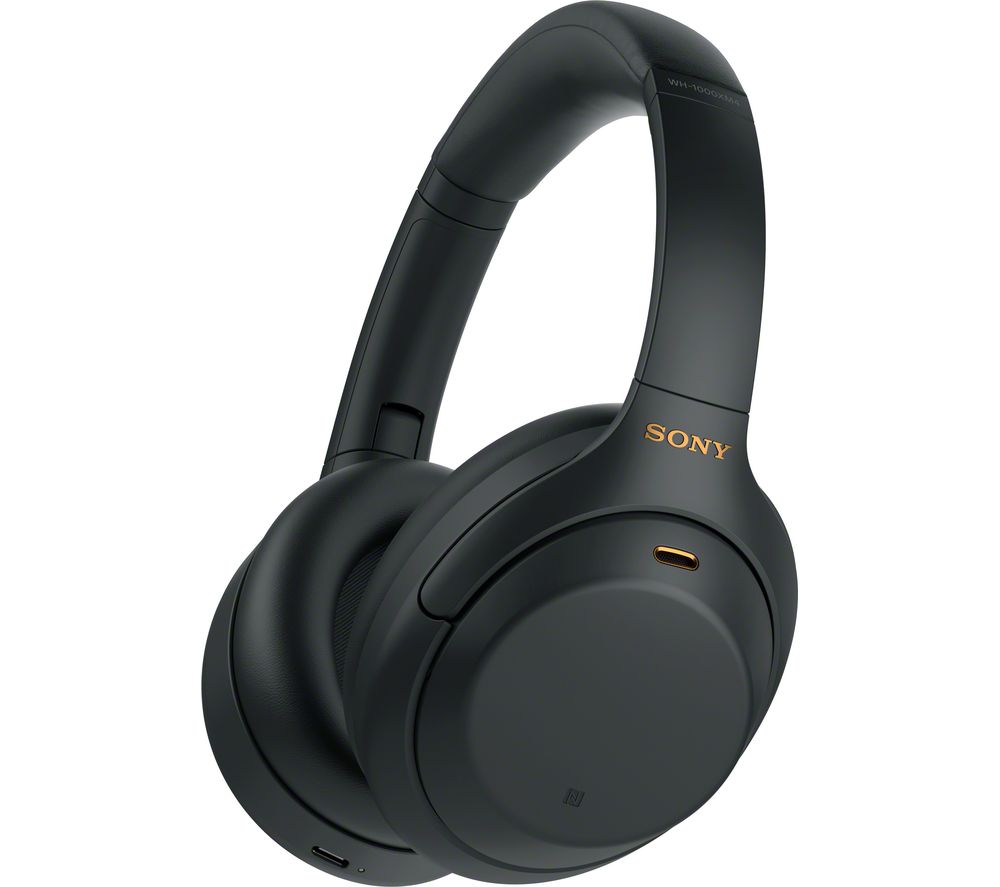 What's Included-
SONY WH-1000XM4 Wireless Bluetooth Noise-Cancelling Headphones - Black

Power Cable

12 Months Warranty
Features-
Noise cancelling 

Whether you want to relax on the noisy journey home from work or unwind with your favourite albums after a long week, you'll love using the Sony WH-1000XM4 Wireless Bluetooth Noise-Cancelling Headphones.

Adaptive noise-cancelling filters out background noise so you can focus on your music or podcast. And with Adaptive Sound Control, the Sony WH1000XM4 Headphones intelligently adapts to your environment to deliver the best possible noise-cancelling experience.

High-resolution audio playback 

The Sony 1000XM4 Headphones let you hear those mp3 tunes like you've never heard them before. While mp3 compresses the original audio file, compromising quality, Sony's innovative DSEE HX technology upscales your files, so you can hear every glorious element of the mix, just as the artist intended.

Sony's LDAC audio coding technology transfers three times more data than standard Bluetooth audio, making everything from the vocals to the percussion sound crisp, punchy, and clear. And even when you're not using your headphones wirelessly, the handy detachable cable will also play high-resolution audio, giving you consistent quality. 

Intelligent features

For those times when you've got your hands full, Speak-to-Chat pauses your music when you start a conversation to let ambient noise in, so you don't need to remove your headphones to talk. They are also smart enough to pause your music or power off when you're not wearing them to help save the battery.

5 built-in mics pick up your voice with accuracy so your handsfree calls sound clear. Gesture controls make it easy to control your music - or simply ask your voice assistant.

You can connect to 2 Bluetooth devices at the same time, so you can easily switch from watching a movie on your tablet to answering a call on your smartphone.

Huge battery life 

You'll never need to make a sudden dash for a power source to hear that album from beginning to end. Sony WH 1000XM4 Headphones feature an internal battery that'll give you a massive 30 hours of playback time on a single charge.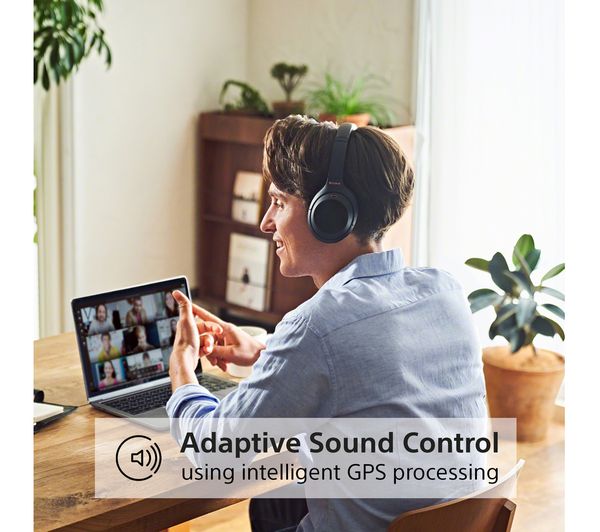 ---
FAQ
Is Sony WH-1000XM4 Headphones worth it?
Sony WH-1000XM4 Headphones is a game-changer in the world of audio! 🎧🔥 These Headphones are absolutely worth the investment, offering an unparalleled listening experience that will elevate your audio enjoyment to new heights. 💯✨ With their exceptional sound quality, comfortable fit, and cutting-edge features, Headphones are designed to deliver pure sonic bliss. Whether you're a music enthusiast, a gamer, or simply someone who appreciates immersive sound, these headphones will surpass your expectations.
Does Sony WH-1000XM4 last long?
Rest assured, WH-1000XM4 Headphones are built to last! With proper care and usage, they can provide you with hours of immersive audio enjoyment for years to come.

Remember, taking care of your headphones plays a crucial role in their longevity. Proper storage, regular cleaning, and handling them with care will help extend their lifespan. By following these simple practices, you can maximize the longevity of your beloved Headphones.
Cheap Sony WH-1000XM4 Headphones UK
Discover incredible value with the wide selection of cheap refurbished Headphones available at Student Computers Store!  They offer an affordable alternative without compromising on quality or performance. Each pair has undergone a meticulous refurbishment process to ensure they meet strict standards and provide a reliable audio experience.
Upgrade your audio setup without breaking the bank by exploring the affordable refurbished Headphones options at Student Computers Store. You'll be pleasantly surprised by the quality and affordability that awaits you. Don't miss out on this fantastic opportunity to enjoy great sound at an unbeatable price. 🎶💰
---
Grading Explained