TURTLE BEACH Recon 200 Gen 2 Amplified Gaming Headset - Black
Product SKU : EX001-0076
Retail Boxed
Wired
Connects to console via 3.5mm jack
---
---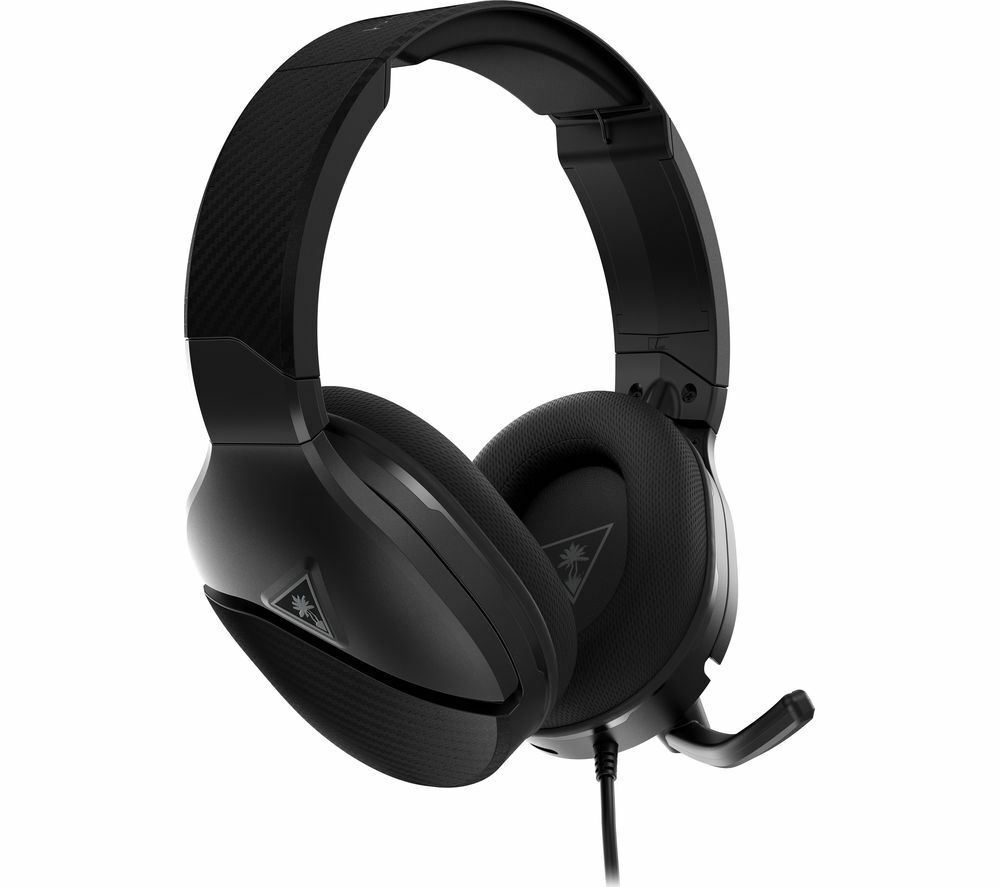 What's Included-
TURTLE BEACH Recon 200 Gen 2 Amplified Gaming Headset - Black

12 Months Warranty
Features-
Amplified game audio

Get more punch from your headset and immerse yourself in your game with the Turtle Beach Recon 200 Gen 2 Amplified Gaming Headset. The built-in battery-powered amplifier boosts your audio and gives you a big sound with pumped up bass, helping you hear conversations in cutscenes clearly.

The amp also improves the quality of the sound picked up by your microphone, and with variable mic monitoring you can adjust how loud you want your voice to be heard. The internal battery has 12 hours of power, but you can still use the headphones in passive mode and charge them while gaming.

High quality mic

When it comes to teaming up online, you want to make sure you're heard. Which is why the Turtle Beach Recon 200 Gen 2 has a high-sensitivity boom mic – giving you a clear path of communication with your friends and team mates. If you're taking on a solo campaign – just flip up the mic to mute it.

Universally compatible

The Turtle Beach Recon 200 Gen 2 is compatible with pretty much every gaming system, so you don't have to switch headsets when you're going from PC to console. And because the connection is just a standard 3.5 mm jack, the headset will work on pretty much every phone, tablet and laptop too.

Top comfort

The main upgrade over the previous generation are the redesigned ear cushions, now made with athletic fabric and soft memory foam cushioning. These help your headset stay precisely where you need it while preventing sweating and keeping you comfortable even during long gaming sessions.

The redesigned ear cushions sit around your ears and are compatible with your glasses. A special notch in both ear cushions relieves the pressure on your temples, so you don't have to compromise your comfort when gaming.
---
Grading Explained