Kit Universal Power Bank with LED Flashlight - 2000 mAh
Product SKU : AR017-017
New
2000 mAh
High Capacity
1 USB Port and 1 Micro USB
Ideal Android or iPhone Charger
Fast Delivery
---
---
Reasons to buy KIT PWRB2WHKT:
Illuminate your charging experience with the Kit Universal Power Bank featuring a built-in LED Flashlight 🔦. With a powerful 2000mAh capacity, this portable charger ensures you stay connected on the go. Stay powered and prepared with this compact essential! 🔋📱✨       
New

2000 mAh  

High Capacity  

1 USB Port and 1 Micro USB  

Ideal Android or iPhone Charger  

Fast Delivery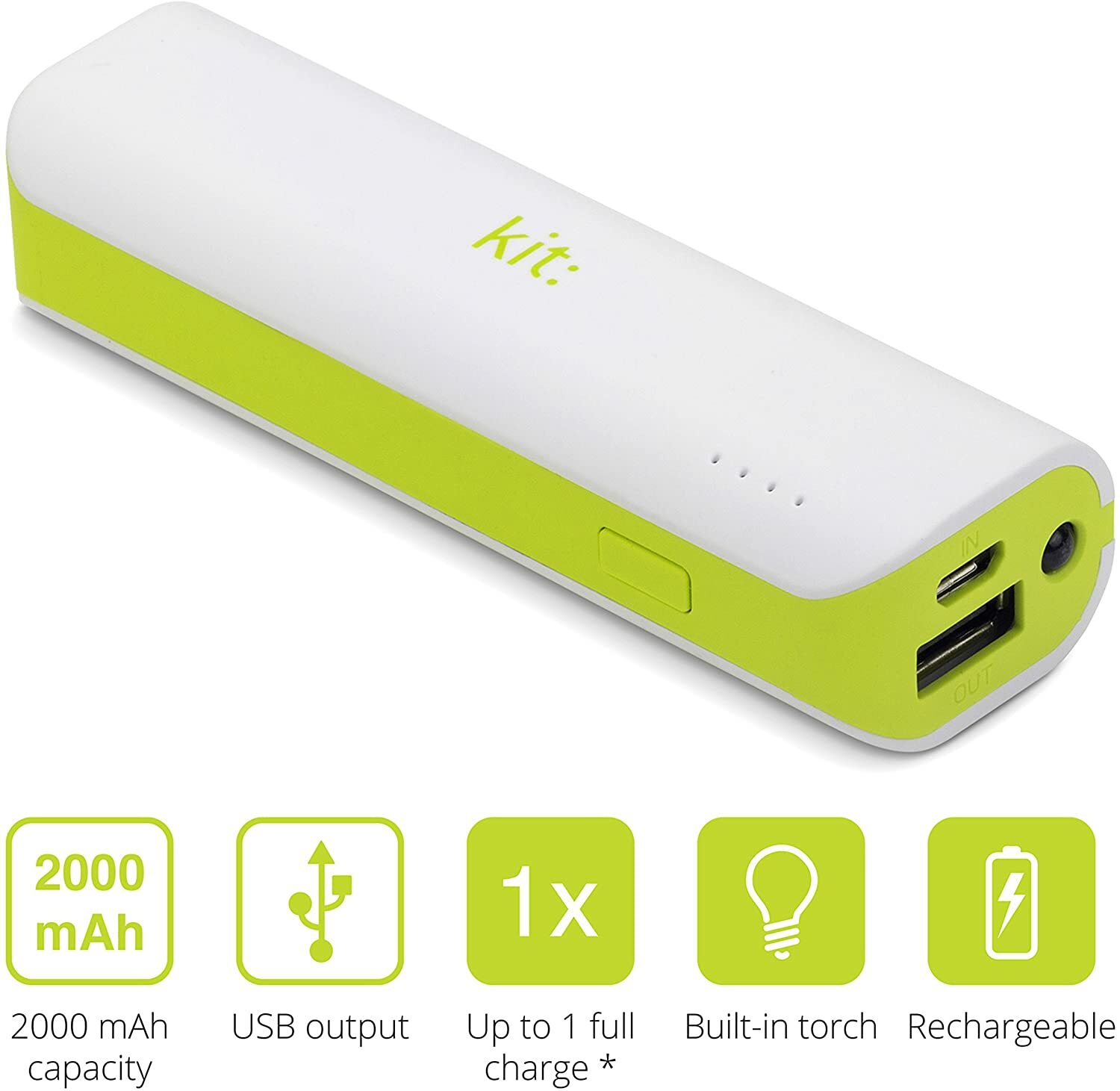 What's Included-
Kit Universal Power Bank with LED Flashlight - 2000 mAh

Power Cable

12 Months Warranty
Features-
The Kit Universal Power Bank with LED Flashlight, boasting a capacity of 2000 mAh, is a compact yet robust charging solution for your devices on the move. With its sleek design and pocket-friendly size, this power bank ensures that you stay connected wherever you are.
Featuring a built-in LED flashlight, it offers more than just charging capabilities. This additional functionality can be a lifesaver in emergencies or low-light situations, making it an essential tool for your everyday carry.
The power bank is compatible with a wide range of devices, from smartphones to tablets, ensuring versatile and reliable charging whenever needed. Its high-capacity battery holds enough power to give your devices that extra boost, keeping you connected throughout the day.
Whether you're a frequent traveler, an outdoor enthusiast, or simply someone who values preparedness, this Kit Universal Power Bank with an integrated LED flashlight is a smart, reliable, and multi-functional accessory to keep in your arsenal.
---
Grading Explained